Apologies for the pictures. I have no idea why they are so unbalanced...they only look like this once loaded. These are the first pictures I've taken, so I don't know what I'm doing!
Knitted in Rowan RYC Cashsoft Aran. Smallest size knitted, gauge of yarn 19 not 18, but still too big. The pictures show this...Anne made me try it on and as you can see, even though I am 36" bust and have a long sleeve top on underneath it is close to fitting me.
On Anne: Front:
Back:
On Cathy:
Front: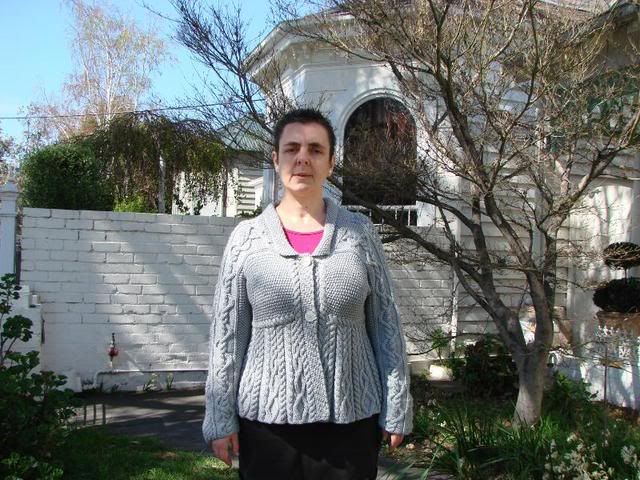 Back:
Trying this on was certainly an educational experience for me...I was thinking of knitting it in Rowan All-seasons cotton at the medium size thinking that at 17" instead of the called for 18" this would give me just the right size...now I'm thinking knit the smallest size and it should come out about perfect!
One more of Anne: she thinks it is way too big for her, but I think it is perfect: