We have saved this space for a KAL starting in September 2007. We shall be knitting this...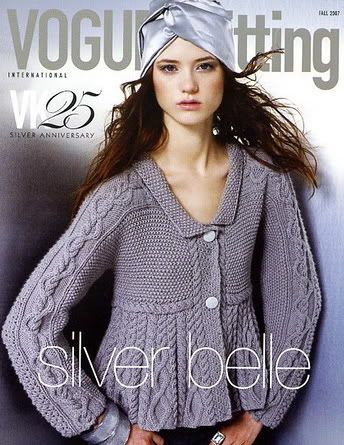 The pattern can be downloaded for free when the
Vogue site
comes back on line. It is closed at the moment for maintenance. However, we can e-mail you the free pattern once you join!
If you would like to join the KAL, please e-mail us at:
SilverBelleKAL@gmail.com
and we will get back to you with an invitation.
Come on, it's perfect for chilly evenings!!